A night of confounded recollections...
The THX cinema proved to be a disappointing venue for the big Pride weekend celebration, dubbed as the Circuit Asia a'Manilahhhh party. I really don't know what went wrong but it felt like people seem to be more interested in posing than partying. Scott Bolton's performance was okay but everything was not as expected when DJ Joe Gauthreaux started spinning those heart-thumping beats, at least from my perspective. In my case I achived my goals: dance, dance and enjoy the night :)

In the blur of laser lights, smoke, sweaty bodies, abs, flabs, muscles and the pounding music my mind drifted to thoughts of love, death, sacrifice, patience, tolerance, despair, frustration, hope, happiness, contentment and so many other things. Or was it someone else having those thoughts?

Tonight on to the WHITE PARTY!!!

Party people: Leif, Aris, Al, Rei and our ultimate fag hag Maan!




Sherwin, Me, Scott Bolton (the Stud Muffin and a very apt title!) and Aris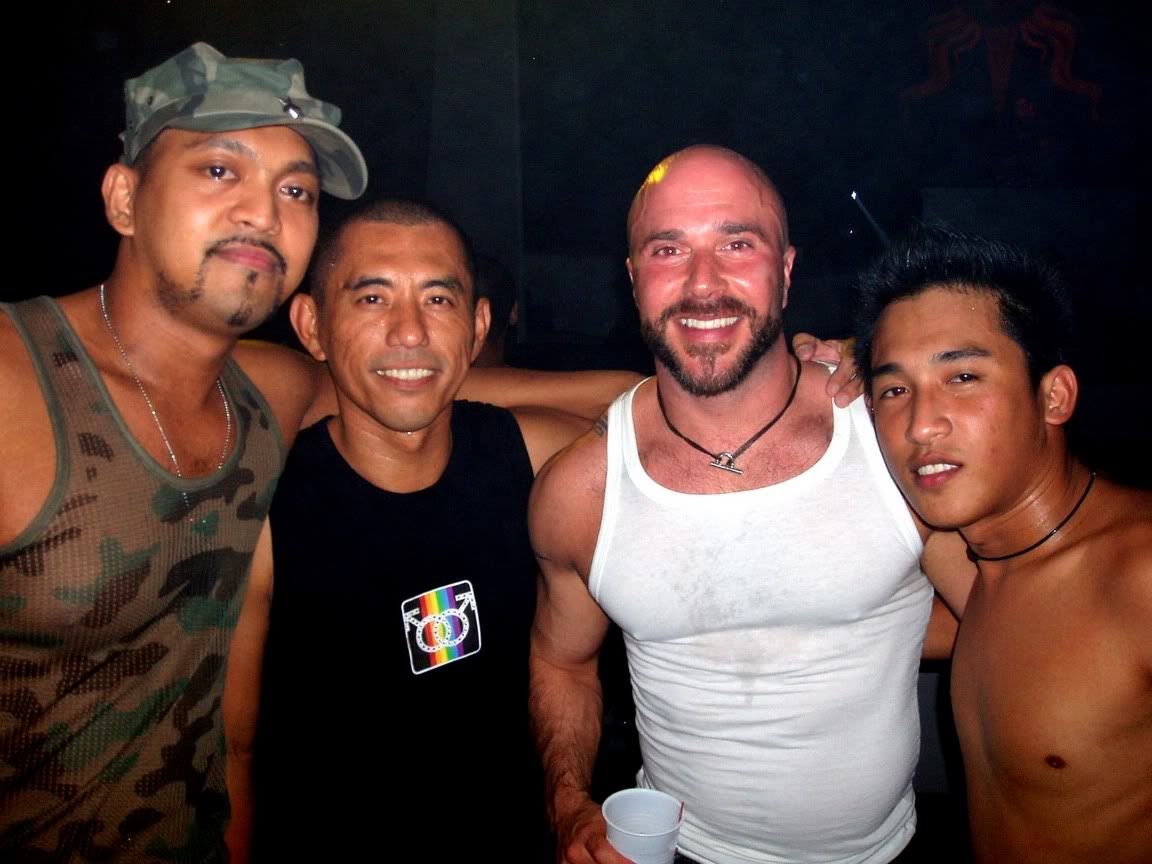 Me Tarzan and him Buds